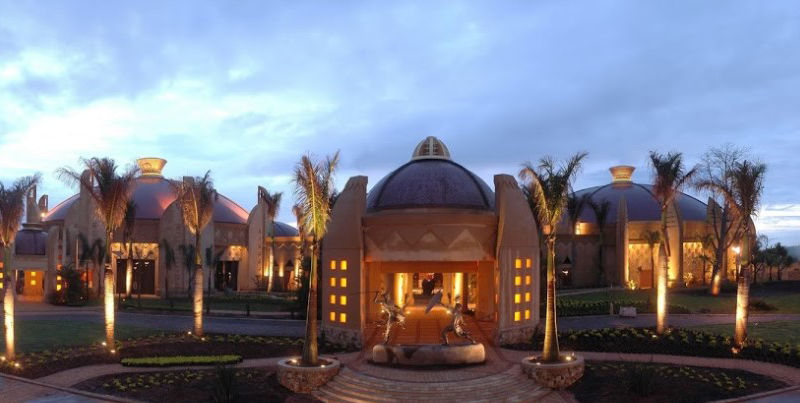 Sibaya Community Trust, the philanthropic arm of Sun International's Sibaya Casino and Entertainment Kingdom, has said that it will be investing R4 million building a new community center in Bayview.

The neighborhood, south of Durban, is in dire need of infrastructure that will cater to the needs of the community, and the Ubuntu Bayview Community Center has been a long time in the planning pipeline.

Recently, a sod-turning ceremony was held and attended by several distinguished guests. One of them was MP Brandon Pillay who founded the Bayview Flats Residents Association and has been dreaming about setting up a community center for decades..
---
At the ceremony, Pillay recalled the first time he met the founder and chairperson of the Sibaya Community Trust, Vivian Reddy, who went on to become his role model and mentor.
Casino Makes R4M Investment
Vivian Reddy confirmed that the Sibaya Community Trust would be making a hefty R4 million investment in the project.
"Today is indeed a special day," he said. "The community waited for this project for many years, and finally, their dream is materializing with help from the Sibaya Community Trust. This legacy project will offer many benefits to the locals in Bayview and surrounding areas.
Reddy added: "I'm delighted that this project will enable initiatives such as a daily soup kitchen, a medical camp, an advice desk for young people, the elderly and the vulnerable as well as serve as a hub for programmes on Gender-Based Violence (GBV)."
R250 Million in Social Upliftment
Over the years, the Sibaya Community Trust has invested a mindboggling R250 million in social upliftment.
The trust is chaired by Reddy, who is chair of the casino, while former KZN Judge President Vuka Tshabalala and Head of Operations at Sibaya Casino, Deshun Naidoo act as Trustees. The annually audited Trust is "committed to ensuring its contributions uplift the disadvantaged communities and towards making South Africa a better place to live in."