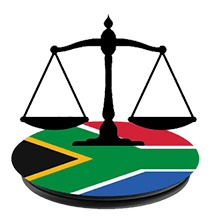 Finally, some news on the online gambling legislation front from South Africa: This week, the Democratic Alliance, the country's official opposition party, is set to introduce a bill that could legalize and regulate online gambling in South Africa.

According to the DA, it plans to introduce a bill – known as the Remote Gambling Bill - that is remarkably like the 2008 National Gambling Amendment Act which provides full legislative framework for igaming in South Africa, although some important issues have been addressed.

While the National Gambling Amendment Act was put together, it didn't come into full force, thus leaving South African online gambling in a limbo-like position for over a decade.
---
The Democratic Alliance said in a statement that "interactive/online gambling is currently not regulated in South Africa."
"By not regulating this gambling activity, the erosion of the rule of law and criminal activity is being encouraged, while the public is not effectively protected," it said party. "Concurrently, a lack of regulation is resulting in revenue and jobs being lost to other gambling jurisdictions," it added.
How the DA Online Gambling Bill will Look
The Democratic Alliance said that there were many issues facing the previous bill, the 2008 National Gambling Amendment Act, which is why it was never brought into effect. As such, these issues were addressed when drawing up the Remote Gambling Bill so that any obstacles could be ironed out before it is even passed..
The Democratic Alliance noted that the legislation will cover five main areas.
License Regulation: Before anything, the new bill will regulate the issuance of igaming licenses to operators. As things stand, they will continue to be issued by provincial gambling authorities.
Objections to Licenses: According to the DA, the bill will "provide for procedures relating to objections from issuing of licenses."
Gambling Ad Regulations: South Africans may find that gambling ads become more restricted within the framework of the new bill.
Protection of Vulnerable persons: The DA said that the bill will "provide for the protection of minors and vulnerable persons."
FICA Compliant: The bill will make sure that igambling operators are compliant with the Financial Intelligence Centre Act (FICA).
What's Next?
Once the DA introduces the new online gambling bill, stakeholders will be invited to submit their views, opinions, objections or other to the Speaker of South Africa's National Assembly.
TRY THESE ONLINE CASINO SOUTH AFRICA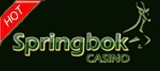 R500 Free No Deposit Bonus
R11,500 Free Deposit Bonuses
400 + Games / 98.2 % Win Rate
EasyEFT, Instant EFT, Visa, MasterCard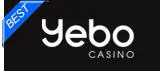 R350 Free No Deposit Bonus
R12,000 Free Deposit Bonuses
390 + Games / 98 % Win Rate
EasyEFT, Visa, MasterCard

R375 Free No Deposit Bonus
R24,000 Free Deposit Bonuses
600 + Games / 97.9 % Win Rate
EasyEFT, Visa, MasterCard, Swiffy