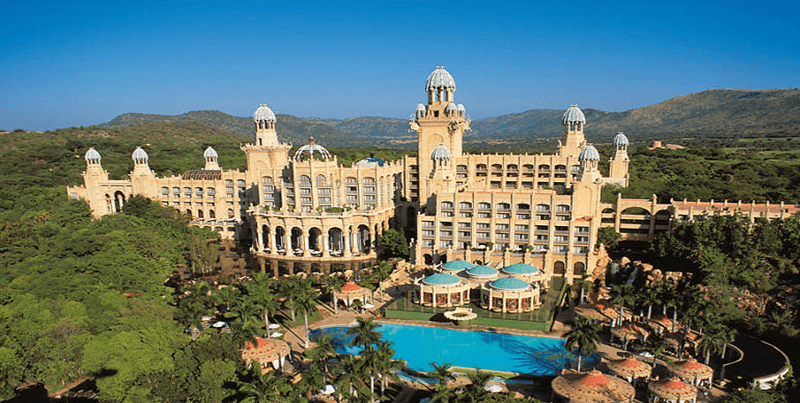 Sun International's flagship South African land-casino, Sun City hosted celebrations in honor of the Chinese Year of the Rabbit recently.

The hotel and casino resort was decked out in its all its red and gold finery as it welcomed revelers in a three day event, from January 20 – 22nd. The event was held in association with the SA-Chinese Community Police Cooperation Center and Shunde Dining Entertainment Group. It was also an excellent opportunity to mark the 25th anniversary of the establishment of diplomatic relations between South Africa and China.
---
Sun City Thrilled to Host Event
The General Manager of Sun City, Brett Hoppe was thrilled to host the event, staying that was an "absolute delight" to do so in a country where the local Chinese community has traditionally played such a significant role in shaping its socio-economic character.
"The importance of the Chinese market to Sun International – both domestically and internationally – is massive," he said. "While China has been on COVID-19 lockdown, the local Chinese community has supported us immensely across all our units, so it's a real privilege to be able to celebrate with them and say thank you. The Chinese market is a massive component of Sun City's international business. Sun City is a symbol in China, and we use that as a foothold."
How the New Year was Celebrated
The Chinese New Year of the Rabbit, which is traditionally celebrated by one quarter of the world's population, was given a place of honor at the Sun City event.
Some of the activities included:
Traditional Chinese foods and teas were offered in lobbies and at buffets.
Cash giveaways were offered in red envelopes.
Year of the Rabbit gaming promotions in the Sun City casino lobby.
Golden chocolate bunnies were given to guests in their rooms.
The Chung Wah Dragon and Lion Group performed through puppetry, dance and martial-arts displays.
The Green House at the Gary Player Country Club hosted 1,000 guests in a glittering dinner.
A fantastic fireworks display awed all the guests and visitors.