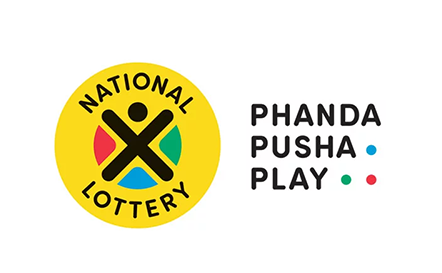 As the coronavirus continues to spread through South Africa, more and more lottery fans are changing the way they buy tickets into their favourite games. As a result, we are seeing more winners than ever on tickets purchased online or through banking apps. The latest incredible win from a remote ticket purchase came in one of the more recent Powerball Plus draws. The winner has stepped forward to claim his massive R153 million prize – the biggest Powerball Plus payout to date!

Operator of South African's National Lottery, Ithuba, said that the winner bought his ticket via the Standard Bank app. The man has preferred to remain anonymous, but it has been revealed that he hails from KwaZulu-Natal and that he is an employed professional.
---
Blame the In-Laws
When interviewed by Ithuba, the man gave thanks to his in-laws for tracking his lottery numbers, and pointing out the incredible news that he was a winner. "My partner and I are not regular lottery players, but my in-laws keep track of all lottery jackpots and always encourage us to play," he reported. "My in-laws basically sold us the idea of being millionaires, telling us about the attractive jackpot. We decided to play on my Standard Bank banking app, using a Quick Pick selection method and playing for 10 draws with R300." On the first and second draw, the man said that he won under R40, and on the third draw, he didn't hear anything back from Standard Bank. With that, he concluded that there were no more wins and promptly forgot about the jackpot.
"Little did I know that third time was the charm for us!" he said incredulously.
Hearing the Good News
The lottery winner said that he received a call from Standard Bank, notifying him that he was the winner of the Powerball Plus jackpot and he simply could not believe his good fortune. He said that he has ongoing "mixed emotions"; sometimes calm and other times a bundle of nerves. He did not come forward to claim his prize from Ithuba right away as he needed time to digest the move and consider his next steps.
Lottery operators have found that winners often need counseling and financial advice after a payout, especially prizes as large as the R153 million Powerball Plus jackpot. Ithuba offers this type of service to all players who win R50,000 or more.
Breaking the News about the Lottery Win
The lucky winner told Ithuba how he broke the news of his windfall to his in-laws. He asked them to call out the numbers that were drawn in the Powerball Plus draw. "Before they could call out the numbers for us, I offered to call out the numbers that we played and asked them to tell us if we had the winning ticket or not," he recalled. "As I was calling out the numbers, which I knew were winning numbers, I could hear the nervousness in my father in-law's voice, with each number he confirms."
"After calling out the PowerBall, he became silent. I had to take him out of his misery and confirm to him that his daughter and I are now multimillionaires."