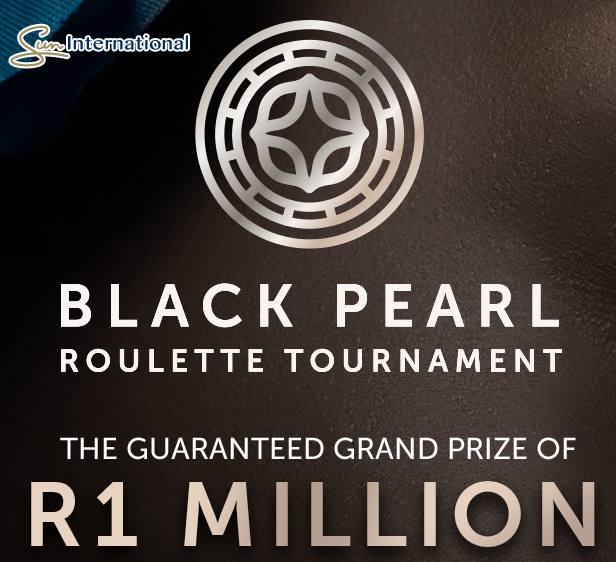 Sun International held the finale of its network-wide Black Pearl Roulette Tournament on Saturday night, handing over a cool R1 million in prizemoney to the winner, Capetonian Ray Adam.

The annual tournament, which has been part of the Sun International agenda for many years, was originally put off this year because of the COVID-19 pandemic. But the casino group was not ready to disappoint its roulette fans and did all it could to lay the groundwork for the safe return of this much-loved event. As a result, players from 11 different Sun International properties all over South Africa started battling their peers from October, in a bid to be crowned the grand winner of the tournament.
---
Sun International named the winner at the Time Square Sun Arena in Pretoria this weekend, after Adam managed to beat 51 other competitors. Besides the R1 million top prize, another R1 million was rewarded to other participants throughout the tournament.
Sun International Known for Big Nationwide Tournaments
The Black Pearl Roulette Tournament is free to enter but is exclusive to members of the Sun MVG loyalty programme. According to a press release by Sun International, the tournament is a "reaffirmation of Sun International's commitment to the gaming engrained in its DNA… and also a reward for top-tier MVGs as they indulged in glitz, glam, and spin-to-win thrills after months of lockdown".
Sun Internationals COO of Hospitality, Graham Wood, said: "Sun International is known for excitement, energy, and big nationwide tournaments. Coming out of the lockdown period, we wanted to do something to thank our customers, giving them some fun and excitement and bringing the 'sizzle' back to the casino floor. And they have responded, chasing points and contributing to an electric atmosphere."
Plans for More Casino Game Tournaments
Also commenting on the Black Pearl Roulette Tournament was the CE of Sun International, Anthony Leeming who said that the group had plans in the pipeline to launch more casual game tournaments for punters in its Sun MVG database.
He said that without divulging too much, Sun International guests could look forward to more tournaments like Black Pearl in 2021. It was important to show its customers what they mean to the group and give them an experience that only Sun International can deliver: "A real wow and dazzle", in his words.
Miss SA Shows her Moves at Roulette Finale
According to media sources, the reigning Miss South Africa, Shudufhadzo Musida wowed the crowds as she danced to the mega hit Jerusalema by Master KG, where she was in attendance at the Black Pearl Roulette Tournament finale. Selected members of the media were allowed to photograph and film the event because of the tournament finals. Usually, photography and videography are prohibited on casino floors due to privacy regulations.
The Miss South Africa pageant is run in association with Sun International, M-Net and Mzansi Magic. It is marketed as a leadership platform for ambitious South African women who receive world-class coaching, and advanced networking, business and life skills. The women become brand ambassadors for South Africa and learn to be champions for women's rights, thought leaders and successful business women.