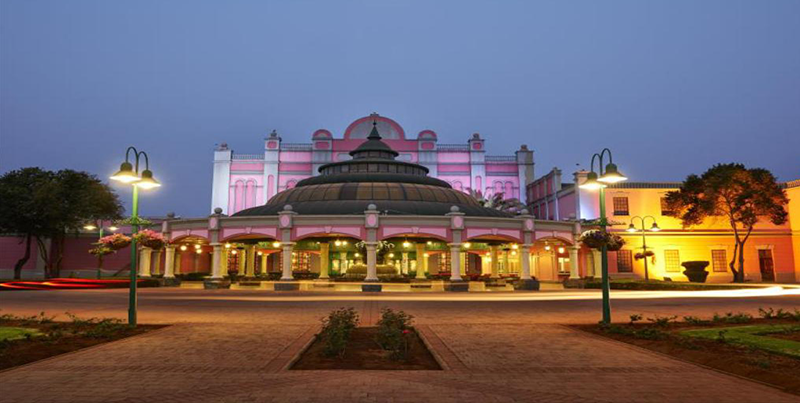 One of the unfortunate results of the Covid-19 pandemic was the economic toll placed on many industries. The South African casino industry, in particular, was hard hit, and many groups needed to make painful decisions about the future of some of their properties. One of them was Sun International, which announced the closure of several of its casinos, including the once popular casino complex, Carousel Casino in the North West province.

Sun International has now announced that the casino, which has been shut since April, is up for sale. This is to offset the brutal first half of 2020, where Sun International reported headline losses declining 615% to R885 million, compared to headline earnings of R172 million in the same period last year.
---
Half Municipal Valuation
The official municipal evaluation of the casino is R500 million, but the property is not expected to sell for more than half of that. One of the reasons is that it is not being sold with the coveted casino license. While the Carousel Casino was once a popular location because of the sports events hosted there alongside world-class gaming entertainment, it hasn't been profitable for some time now. The pandemic was the final nail in the coffin for Carousel and Sun International was forced to announce that it would not be reopening, together with the Naledi Casino in the Free State.
The Carousel Casino was one of the country's oldest and most popular casinos and entertainment centers. It opened up in 1991 in what was then Bophuthatswana, and created literally hundreds of millionaires during its years of operations.
Redevelopment Opportunities
Sun International commissioned Galetti Corporate Real Estate to handle the sale.
"Steeped in a rich history since 1991, this popular entertainment center and casino spans 583ha including hotels, land and a retail section and presents plenty of redevelopment opportunities," said Galetti's CEO, John Jack in a statement last week. "The property is a unique asset in that it actually needs two buyers, one being retail focused and the other a mid-tier residential developer, or alternatively we would look at a retirement estate given the game farm and other facilities on site."
Potential buyers have been given until the end of the month to submit expressions of interest to the real estate group.
What the Property Includes
The property, which runs adjacent to the N1 national route, has been broken up into three different portions: A vacant land site, a casino and hotel site, and a residential and game farm site. According to Galetti, the hotel are has been zoned for special use, which allows room for the casino and 57 room hotel to be redeveloped.
There are currently over 350 residential homes on an isolated section of farm land. "The option to re-instate the housing estate on a larger scale into a local game reserve would work well with the adjacent property uses and existing casino, restaurants and redevelopment opportunity into golf course," said Jack.