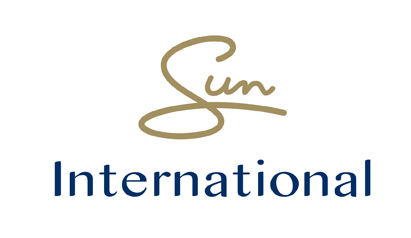 Good news for South African hospitality and casino group, Sun International. The company saw its share prices jump 3.77% to R30.27 this week after it reported that it expected "exceptional results" for the first half of 2022.

The share prices also increased with the news that Sun International anticipates a significant reduction in debt for H2 2022.
---
Sun International Expectations for First Half 2022
Other key points from Sun International's anticipated results for the first six months of 2022 include:
Basic earnings per share for the first six months of the year are expected to be between 83cand 101 cents – an improvement of more than 100% compared to the prior headline losses of 32c per share.
Adjusted headline earnings per share for the six-month period are expected to be a profit of 167 – 185c. This is equal to an improvement of over 100% compared to the prior loss of 3c per share.
Proposed Disposal of Property in Pretoria
The announcement regarding interim results comes hot on the heels of Sun International's statement that it is planning to dispose of a portion of its property in Menlyn, Pretoria.
Sun International's Square Proprietary (Time Square) is seeking to make the sale as part of its strategic objective to consolidate its minority positions in its portfolio and to dispose of non-core assets.
Should the plan go through, Sun International will sell its portion of the property to Menlyn Maine Investment Holdings.
As per iol.ca.za, Sum International "also announced its acquisition of Vast Way Trade and Invest Proprietary's shares and loan account in Time Square by Sun International South Africa (Sisa)."
The site also quoted Sun International: "If the deal is approved, Menlyn Maine shall pay Time Square R198 million; while Vast Way will sell its loan account for R36 million and its shares in Time Square to Sisa."
Sun International Gaming
Sun International operates a range of magnificent casinos across the country and abroad. From its flagship Sun City property to Sibaya and the Boardwalk, visitors will find an exciting, stylish and prestigious gaming destination wherever they happen to be in South Africa.
Sun International runs casinos in eight of the country's nine provinces. These include:
Western Cape – GrandWest Casino in Cape Town and Golden Valley Casino in Worcester.
Eastern Cape – Boardwalk Casino in Port Elizabeth and Wild Coast Sun in Port Edward.
KwaZulu Natal – Sibaya Casino
Northern Cape – Flamingo Casino in Kimberly
Free State – Windmill Casino