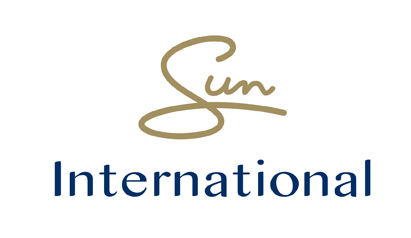 Reuters quoted two sources which shone light onto Sun International's borrowing terms with its lenders. According to the exclusive report, the South African casino and hospitality giant agreed to easier borrowing terms, giving it some much needed breathing space as it finds itself in the throes of yet another COVID-19 lockdown. As of March this year, Sun International was R7.67 billion in debt.

According to one of the sources, Sun International brokered the new borrowing terms with lenders, Absa Group, Nedbank and Standard Bank. This ensures that the group won't default on any of its payments and sends out a signal that South African financial institutes will continue to support the country's struggling casino industry, despite the sorry state of the economy. .
---
When asked to respond to the report, Absa sent Reuters a short-worded email stating: "Absa and the other lenders remain supportive of Sun International and the measures taken by management." The other two banks did not provide any comments. It is known that the new terms relate to payment (covenants), although no numbers have been made public.
Sun International agreed to take on more debt and/or operate at lower operating profit. Reuters quoted a manager at FNB's investment sector, Wayne McCurrie saying: "Banks know that the hospitality industry needs to stay afloat till the end of this year or early next year and after that South African consumer expenditure numbers show that there will be actually be a boom."
COVID-19 Continues to Affect SA Casino Industry
South Africa is one of the worst-affected countries in the world when it comes to infections and deaths from the coronavirus. In fact, 40% of all deaths on the African continent have taken place in South Africa.
Last month, President Ramaphosa introduced new restrictions in public places which hit the hospitality and casino industries especially hard. Most hotels and casinos, including Sun International's properties, have been forced to close until the numbers level once more.
Sun International Gives Back
In the meantime, Sun International has decided to make a positive impact on its surrounding communities while all but two of its resorts and hotels remain temporarily closed. Staff at ten of the group's properties donated hundreds of thousands of Rands worth of perishable food from the kitchens that are currently out of service.
Sun International's Group Socio-Economic Development Manager, Heidi Edson said: "The level 4 restrictions introduced last week made it difficult for us to operate, so we had to make the decision to close all properties until 11 July, with the exception of The Table Bay Hotel in Cape Town and The Boardwalk Hotel in Gqeberha. But we are pleased that many of the charities which we support regularly, were able to benefit."
"Instead of going to waste, the many kilograms of fruit and vegetables from various Sun International kitchens has now been used to feed those in our communities who are most vulnerable to poverty – children and the elderly."
Sun City Resort, for example, donated R45,000 worth of perishables to nine different charities in the area, some of which cater to AIDS-inflicted patients and orphans. Other casinos who distributed food during lockdown were Meropa Casino and Entertainment World, Carnival City, GrandWest Casino and the Boardwalk Valley Hotel and Casino.