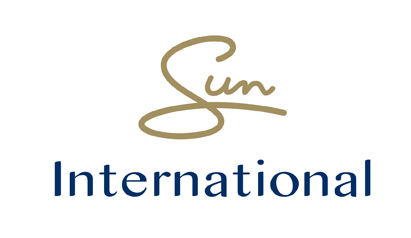 SA's leading gaming and hospitality group will be joining Global Hotel Alliance from the middle of the year and participate in its international loyalty brand, DISCOVERY.

Sun International, South Africa's leading gaming and hospitality group announced this week that it will be joining up with Global Hotel Alliance and participate in its DISCOVERY loyaltyprogramme. By doing so, Sun International will gain access to a global customer base of 17 million new members.
---
Who and What is the Global Hotel Alliance Programme?
The Global Hotel Alliance Programme is considered the world's largest alliance of independent hotel brands. It operates the multi-brand loyalty programme known as DISCOVERY and boasts a network of over 35 independent brands, covering 570 hotels in 85 countries around the world.

The group was founded 11 years ago, with the objective to help independent and luxury brand hotels compete with global players in the industry, without losing their individuality. Last year, the DISCOVERY brand celebrated a decade of operations.
What Does Sun International Get Out of it?
The CEO of Sun International, Anthony Leeming, said that joining Global Alliance marks an exciting step for the South African gaming group and its guests, and represents an important evolution in its guest recognition and rewards strategy.

"In parallel with Sun International's Most Valued Guest (MVG) loyalty scheme, our recognition programme for gaming members, GHA's DISCOVERY loyalty programme will enable us to better recognise and reward our hotel guests and welcome new customers," said Leeming. "Notwithstanding the challenging environment faced by the global hospitality industry, our decision to join GHA could not happen at a more critical time in our company's history, and we look forward to a successful partnership with GHA."
Sun International Joins at a "Pivotal" Moment
According the CEO of Global Hotel Alliance, Chris Hartley, Sun International will be joining the alliance at an important moment in the middle of this year, in the hope that the international travel and tourism industry will be on the road to recovery by them. Hartley said that finding a strong partner to enter South Africa with, has been a priority for Global Hotel Alliance. He said that joining up with the group reflects GHA's optimism that the industry is indeed on the mend.

"We are proud to welcome Sun International as GHA's member brand in South Africa, and we are confident that they will benefit greatly from joining the alliance," said Hartley. "They will immediately have access to a global audience of over 17 million DISCOVERY members; and we know from our research that South Africa is a popular destination for our customer base."
Sun International Properties to Go Live by Mid-2021
Sun International rolled out plans for its South African properties to integrate and launch into Global Hotel Alliance by the middle of the year. The first property to join will probably be the Table Bay Hotel in Cape Town, and this is expected to happen by April 2020. Some of the well-known Sun International Casino resorts are Grand West Casino, Sun City, Sibaya Casino & Times Square
What's the Big Deal About the DISCOVERY Loyalty Brand?
When visitors stay at resorts or hotels that are part of the GHA brand, they have automatic access to the award-winning global loyalty programme, DISCOVERY. Members enjoy benefits from their first stay, including exclusive member rates, room upgrades, late check-out and local experiences.
The programme has three membership levels: Gold, Platinum and Black.