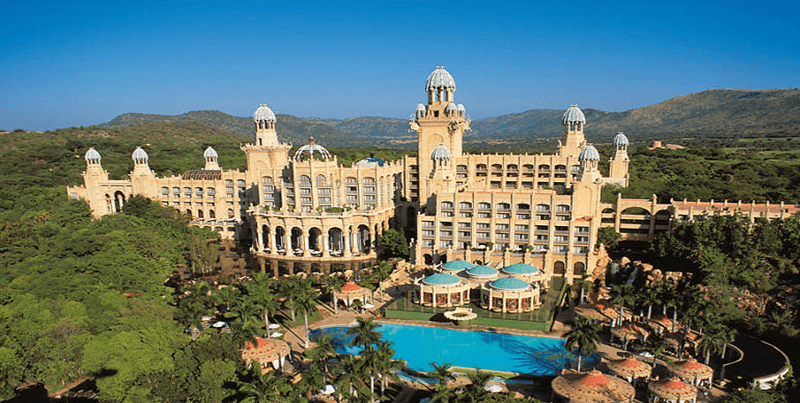 The South African casino and hospitality group, Sun International has announced that its has broken ground on a new project at its flagship Sun City property,

According to the group, its initiative incorporates a R295 million expansion of its Sun Vacation Club – the first development project undertaken at Sun City since 2004.

The project includes the construction of Lefika Villas – around 50 three-bedroom villas and 10 four-bedroom villas, with a total capacity for 400 guests. The project will include a pool, kid's play area and family restaurant.
---
Sun City Expansion Masterplans in the Pipelines for 20 Years
Sun International's investment of close to R3 million into the first phase of the Sun Vacation Club timeshare product is seen as great news for investors in the JSE-listed group. CEO, Anthony Leeming explained that this was the first major expansion undertaken since the COVID-19 pandemic.
S"We are excited about launching this," he said. "We have had masterplans for Sun City for the last 20 years."
S"There is still lots to come – a fifth hotel potentially down the line, more residential around the golf course and a lot of future plans. We believe in the future of Sun City, and this is just the first phase of it."
SIf all goes according to plan, and the second phase of the expansion is approved by Sun International's board, the construction of around 200 2- and 3-bedroom units will begin in January next year.
Increased Demand for Self-Catering Accommodation
The CEO said that there has been a massive increase in demand for local travel, especially self-drive and self-catering getaways that have access to forms of entertainment such as casinos, restaurants, family-activities, and wildlife.
"The demand has picked up massively," said Leeming. "It's an easier destination to get to, the property is in a good state, and we have the right management team. We used to get more complaints than compliments. Now it's switched around."
Sun International has reinvested recently in the refurbishment of The Palace of the Lost City and the Cascades. The Sun City main hotel may be refurbished in the near future.
Financial Predictions by Leeming
Leeming also said:
Sun International has strong cash flow, a strong balance sheet and is in "pretty good shape" financially.
The group received R600 million from a business interruption insurance claim.
It will be the "best year ever" for the Time Square Casino in Pretoria.