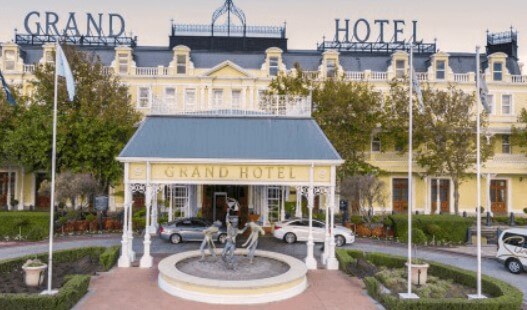 Sun International's hugely successful casino, GrandWest in Cape Town will be on the receiving end of a massive expansion project, according to the South African gambling and hospitality group.

Sun International explained that it will be investing R122 million in the initial stages of the expansion plan, which will be mainly spent on the expansion of the GrandWest Grand Casino.

Changes to the complex, considered the busiest in Sun International's portfolio, include the construction of a separate 250 room, 4-star conference hotel to meet the growing needs of tourists and businesspeople visiting Cape Town.
---
At present, the existing hotel in the GrandWest complex operates at almost full capacity and this has been the case for over two decades. Visitors need to book well in advance if they hope to get a room. The new hotel will hopefully change this situation.
The existing hotel is a recreation of an older one that was built at the end of the 19th century on Adderley Street and was demolished in the 1950s. The architects are now being challenged to make sure that the new hotel – which will essentially be an extension of the existing one – retains the original style.
Said Mervyn Naidoo, general manager of the casino: "Uniquely, all of GrandWest's facades are scaled down recreations of old Cape Town buildings – the much-mourned Tivoli Music Hall (demolished in the 1930s) and the even more sorely missed Alhambra Theatre (demolished in 1970); the Old Railway Station (1905 – 1968); and Cartwright's Corner, that now-vanished Adderley Street landmark."
Expected expansions include:
Developing two 3-story wings that are identical to one another and positioned symmetrically.
The building of a new access road for direct entrance to the hotel.
The addition of presidential suites, regular suites and rooms, family rooms and utilities such as gyms, spas and pools.
The addition of a new lift.
One of the challenges foreseen is how to conduct all this construction while still allowing customers on the casino floor, especially in the Salon Prive, to continue with their regular gaming activities without being bothered too much by the dust and noise. GrandWest Casino management is consulting at this time, to make sure that customers aren't too inconvenienced.