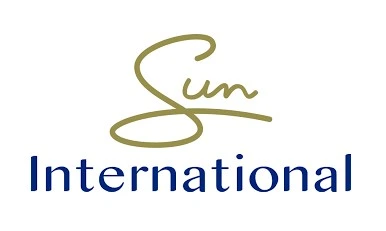 South Africa's leading casino and hospitality group, Sun International, announced this week that it plans to dispose of a portion of its property in Menlyn, Pretoria.

As part of a strategic objective to consolidate its minority positions in Sun International's portfolio, Sun Time Square Propriety (Time Square) is seeking to sell the property to Menlyn Maine Investment Holdings.

The decision comes also as part of Sun International's objective to dispose of non-core assets.
---
Sun International to Acquire Vast Way Shares and Loan Account
In the same announcement, Sun International said that it would be acquiring Vast Way Trade and Invest Proprietary's shares and loan account in Time Square.
Sun International's statement read: "If the deal is approved, Menlyn Maine shall pay Time Square R198 million; while Vast Way will sell its loan account for R36 million and its shares in Time Square to Sun International South Africa (SISA)."
Sun International will purchase Vast Way's loan account and 14.25% equity interest in Time Square for R125 million.
What Times Square is Worth
Sun International mentioned in its statement that for the year ending December 2021, Time Square generated R1 billion in revenue, earning before interest, tax, depreciation and amortization of R274 million, loss after tax of R183 million. It also said that the group had a negative net asset value of R1.9 billion.
Largest Casino in Pretoria
Time Square is considered one of the best entertainment destinations in Pretoria. The Maslow Time Square offers visitors a multi-level hotel and gambling experience, and also boasts innovative conference facilities.
Times Square Casino has 1750 slot machines and over 60 gaming tables. The slot machines include Bejeweled, Crystal Dual, Plants vs Zombies, Zuma and Lion's Share. The table section of Times Square features favorites such as Blackjack, Baccarat, Poker, and Roulette. Players who prefer a non-smoking section will be able to enjoy 12 American Roulette tables, four Blackjack tables and two Raise 'em Poker tables.
A smoking section offers six American Roulette tables, three Blackjack and one Raise 'em Poker.
The location runs exclusive casino promotions and offers for Sun MVG members. Throughout Time Square, you'll find conveniently placed ATMS and cash desks. Among the many regular promotions being run, the casino holds Saturday Cash Draws, Bullseye Bingo Roulette, and Saturday Prive Draws, to name just a few. There is never a dull moment on the casino floor, with something always happening and prizes always being given away.
Visitors are served by experienced and friendly croupiers and casino staff, while there are also four fully catered private gaming rooms for players who appreciate a more exclusive gambling environment.
Sun Prive has been carefully designed to meet the highest standards of exclusive casino gaming, from its rich mahogany and stainless-steel finishes to the overall ambience of comfort and luxury, highrollers will feel right at home. Players can enjoy one of eight American Roulette tables and five Blackjack tables in the Sun Prive, as well as fully serviced attention with their own menu and dining offering.