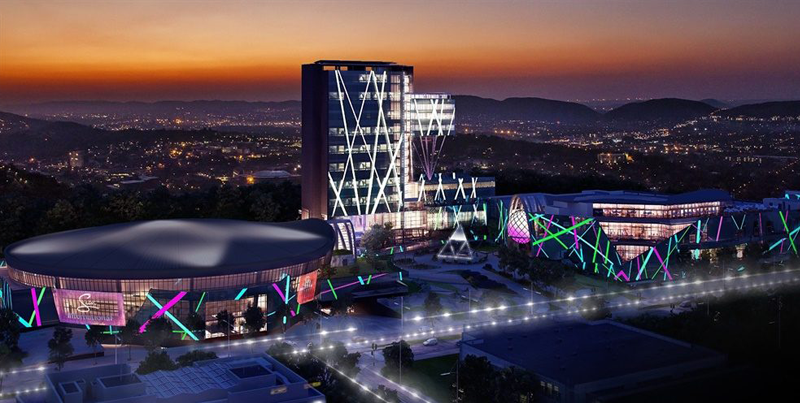 Time Square Casino in Pretoria, one of Sun International's newest properties, is proving to be one of the most rewarding places to visit in the region. According to the casino and hospitality group, since January 1st, 2021, Time Square has paid out around R10 million in winnings to lucky South African players.

Players hit the jackpot on multiple games, including slots and poker.

All in all, R10 million was paid out in 39 jackpots of R25,000 and over.
---
Some of the biggest winners were as follows:
An anonymous player who took home just under R2 million on a R50 outlay at the Time Square Casino poker table. He hit a Royal Flush in a progressive jackpot game soon after the beginning of the year.
Another player who wished to remain anonymous won just under R1.3 million on a Duo Fu Duo slot machine progressive game.
R1.2 million was won on the Inca Fortune slot machine last month.
The casino's Table Manager, Sin Hidge was thrilled with the payouts thus far in 2021.
"Our visitors all enjoy gaming, so the playtime is as important to them as winning, but in these times, who doesn't appreciate a jackpot?" he said. "We are also finding that there is a growing interest in poker games, especially with the progressive jackpots and betting options."
Time Square Casino Offers the Ultimate Gaming Experience
According to Times Square Casino's slots manager, Roshan Gunpath, the casino offers an unparalleled gaming experience on a state-of-the-art casino floor. He said that there are slot games for every taste – from classics to brand new, innovative machines. Gunpath promised that Times Square was working on expanding its slots range even more and would be running mystery jackpots all day and every day, thereby doubling the players' chances of being a winner.
According to the casino's executives, Times Square is so popular among players for many reasons, including:
"Fresh and spacious" casino floors
A good mix between non-smoking and smoking areas.
All betting ranges, from low-limit tables to exclusive private rooms for high rollers.
High-paying jackpots just waiting to be won, including a poker progressive jackpot on the main casino floor where players can win R500,000 on a straight flush.
An excited Sin Hidge added: "We are going to be tinkering with the floor layout, introducing a new version of poker, and opening our Money Wheel, along with many small-scale promotions focused on our table players. It's going to be a fantastic year."
Safety Remains a Priority for Sun International
The safety of patrons at Time Square, like at all other Sun International properties, remains a top priority.
Gunpath said: "Safety is of paramount importance to us. We have strict COVID protocols in place. We ensure that all touchpoints are frequently sanitised and have installed shields on adjacent slot machines and tables, assuring the safety of punters as well as our staff."