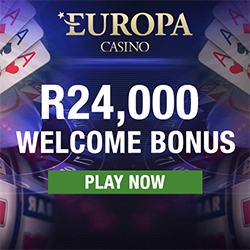 Online casino games have become extremely popular these days. Blackjack is certainly one of the best games you can find online, but if you are a mere beginner, you need to learn some basic rules about this exciting card game. When talking about Blackjack, inexperienced gamers think that the only goal and the only way to win money on it is to try and land 21 or to beat the dealer. Even though this is the main goal of the game, there are plenty of other ways to win some cash while playing.
Unmatched Convenience
Live casino games boast the realism of having a real life dealer. However, this comes with a few caveats. A timer will rush each bet you make. This is the only way to make sure one player does not hold up the entire table. For some players, this sacrifice is enough to make live dealers worth it. However, RNG-powered games do not have to deal with this downside. You are the only person playing, and everything revolves around you. Need to take a half an hour break because your kid knocked something over? You can do so without issue. The release will be there waiting for you, mid-round if you left it that way!
RNG Games are Cheaper
The most expensive part of any business is its staff. This is true for almost every business, including live casinos! Having real life dealers requires a lot more maintenance. A wage has to be paid to the dealer. They have to be taught how to do their job, and usually have to dress in a certain way. On top of that, there is the cost of streaming high quality video. All of this adds up to an extra cost that live dealer games have to make up somewhere. Usually, it results in higher minimum wagers compared to RNG-powered releases. If you are a more budget-focused punter and are looking for the lowest bets? You will want to opt for RNG casino games.
Wider Range of Varieties
Games that use random number generators are easier to make and have been around for longer. That makes them far better for experimental ideas compared to live casino releases. If you want to play some obscure poker variant, you are more likely to find it as an RNG-powered game.Another part of it is cost. RNG releases require an upfront cost, and then a small fee to host said software. Meanwhile, live casinos cost more due to video streaming and real dealers. Live dealers will only opt for releases they know can net them a bigger profit. That means certain casino games like video poker will only appear in virtual releases.
Demo Mode
If you are not certain that you will like a game, it is only natural to try a demo version. This gives you an opportunity to experiment with its gameplay and special features at no cost! If you enjoy yourself, you can swap to a real money version to score a great prize or two! If you disliked it, you can try to find something else. No hard feeling that you spent your money for nothing. Live casino games do not have this feature. The reason for this is, once again, the extra cost involved with operating such releases. With such releases, you have to play them for real money, or watch someone else play them to see if you will enjoy it.
Frequently Tested
Online casinos are subject to software inspections by regulators. This is done to ensure no website is attempting to cheat players by using unfair games. This means RNG-powered releases are frequently checked to ensure fairness. It guarantees each spin of the roulette wheel or the cards being drawn from a deck are truly random.