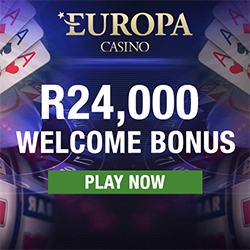 Live online casinos are relatively new in the iGaming industry, but with the improvement of technologies and internet speed, they are becoming as popular as land-based ones. Nowadays, players across the globe can gather in one online casino with a few simple clicks or swipes on their smartphones and test their luck in the same way they do in the brick-and-mortar casino. All we see when we enter an online game are the gamers that play with us and the dealer, but there is an entire crew behind the scenes who are making sure that our game time goes by without any hiccups, simply because they need to make sure we will be satisfied and come back again.
How Does Everything Function When We Start Playing
Thanks to modern technologies, players now do not have to go to a land-based casino to experience true casino gambling, they can enjoy it from the comforts of their homes as well. First of all, you need to know that, once you enter the game, you are actually using a virtual console on which the game is played, and this makes sure you follow the dealer and all other players at the table.
OCR or Optical Character recognition is the crucial technology for the functioning of a live game in an online casino. Basically, OCR is translating everything the dealer does into simple data. This simple data is then transmitted to online players instantly, thus creating the live experience of a normal casino. Also, there is the option for using the Live Chat if you have some questions regarding the game.
Quality Live Games Need Quality Technology and Staff Behind the Scenes
In order to have a real-casino experience, it is not sufficient to have a good internet connection, a console that works, and a dealer on the other side of the screen. There is so much more a quality live casino needs to provide to players in order to make them feel as if they are playing in a real brick-and-mortar casino. This would require a heavy investment in technology and staff, because you need quality software, usually provided by industry giants for a very expensive price, dealers, a pit boss, cameraman, or cameramen, and a very good IT manager who will make sure everything functions perfectly.
Cameras are very important in live casino gambling, because they make sure everything can be seen, both by the dealer and the players at the table. The cameras used in live casinos are usually small, but very powerful, since their main task is to capture and live stream every segment of the game. On the other side, dealers have special monitors they use to follow how many players there are currently online, to prompt plays from gamers and to exclude gamers who are breaking the rules.
The heart and brain of every online casino is, of course the Game Control Unit. GCU is a small device that makes everything possible, live casino streaming would not even exist if it weren't for this gadget that can fit into a shoebox. Every table has its own GCU, since it is in charge of encoding the video data broadcasted during a live game.
The Human Touch is Crucial
Having very good technology is extremely important, so as to provide quality gameplay, but the importance of human staff behind the scenes is crucial. Gamers only see the dealers in the studio, so they need to be extremely professional and to know all there is to know about the game so as to handle the gaming sessions in the best possible way. Most of the online casinos even monitor their dealers, tracking their every action with a smart card. Pit bosses also need to be extremely professional, since they make sure that every dealer in the studio follows the standards dictated by the gaming commissions.
The cameraman needs to make sure everything functions extremely well. He is there to follow the broadcast, to provide support if some of the cameras are not working as well as they should, and to secure the good visibility of the current game. Finally, the IT manager is there for the control of the Game Control Unit. GCU needs to function perfectly, since live casino streaming cannot be done without it.
⭐️ TOP BEST ONLINE CASINO BONUSES