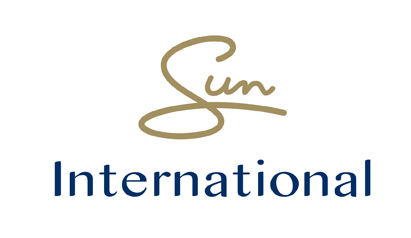 Sun International, South African's leading casino and hospitality brand, recently shared three stories that show the group's commitment to the society in which it operates.

All three of the stories involve Sun International properties which took it upon themselves to reach out to the greater community in a bid to improve lives of needier members.

South Africa's brick-and-mortar casinos are much more than just exciting gambling destinations. They also regularly contribute towards socio-economic development, as these stories show.
---
Wild Coast Sun Builds Ablution Facilities for Local School
Pupils at the local Khanyisani Senior Primary School in Bizana finally got access to brand new ablution facilities after Sun International's Wild Coast Sun stepped in. Like many rural schools, Khanyisani did not have proper sanitation facilities for its nearly 200 pupils and teachers. Before the project, they had to share four old fashioned pit toilets. Wild Coast Sun invested in a block of flushable toilets and basins with taps, to provide students with dignity and help ensure their health and safety.
Last year, Wild Coast Sun spent R1.8 million towards socio-economic development in projects ranging from setting up vegetable gardens to fixing up trauma centers at police stations. The casino puts much of its resources in the education space and nearly R1.3 million went to education last year.
Sibaya Casino and Entertainment Donates Stationery to KZN School
Another Sun International property has felt the importance of investing in the future, and happily responded to a request from a local school for a donation of stationery. Sibaya Casino made a massive delivery of pens, books, pencils, school bags, educational wall charts and other learning materials to Siphosethu Primary. The casino also encouraged other corporate groups and community leaders to do the same.
According to the human resources manager at Sibaya Casino, Karen Hammond: "It's important that learners have the tools to fulfil their basic educational needs, and stationery is critical. Furthermore, this is a deserving school with very keen learners who may just turn out to be future engineers, doctors or teachers. We hope that our contribution motivates them." The principal of the school called the delivery "a godsend". She said that during the pandemic, lessons were drastically reduced, and students were also faced with a shortage of stationery.
"The stationery will now go a long way to helping in their overall development," said Principal Zaba Gumede-Luthuli. "We want to express our appreciation to Sibaya Casino. We are sure this gesture will serve jointly to inspire our children and help us deliver quality education, despite our financial shortcomings."
Windmill Casino in Bloemfontein Steps in to Help Abandoned Babies
Sun International stepped in to help the banqueting coordinator at Windmill Casino, Ncumisa Nokha with a cause close to her heart. Nokha runs the Paballong Home of Safety from her family home, caring for abandoned babies and fostering children whose mothers are unable to care for them. While Paballong originally started off as a home for girls, it soon started accepting boys to prevent siblings from being separated.
Windmill Casino has consistently supported the home by donating goods and groceries and has called on other corporations to do the same.