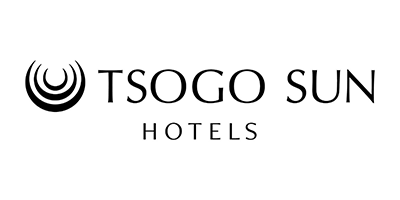 Tsogo Sun, owner of some of South Africa's most successful casinos and hotel, has called on the government to allow more movement between provinces. If lockdown continues, says the group, it could mean a death sentence for the country's tourism industry.

In a statement issued by Tsogo Sun last week, the group pointed out that inter-provincial travel is vital for South Africa's hotel industry, and that the group has been actively lobbying for the relaxation of travel restrictions so that it can begin to open up its hotels and casinos.
---
Since COVID-19 hit the country, Tsogo Sun has been forced to close practically all of its properties, except those that have been delegated to serve quarantine needs. Some of those affected include some of South Africa's most popular brick-and-mortar casinos, including Montecasino, Gold Reef City and Suncoast Casino.
Tsogo Sun's COVID-19 Action Plan
In its financial statement, Tsogo Sun outlined the steps that it has taken to deal with COVID-19.
The group's action plan includes:
The temporary layoff of employees and the reduction of pay for all levels of staff, including executive management and board members. Tsogo Sun is now operating on skeleton staff levels. It has placed recruitment and training plans on hold. Salary increases, bonus settlements and other perks have been deferred.
Tsogo Sun has sought rent relief with some of its landlords for lockdown period.
The group has also negotiated reduced payment terms with some of its major suppliers. It is lobbying governments to grant a deferral or payment holiday for fixed municipal rates and taxes.
Looking Ahead: Plans for Reopening
Tsogo Sun is already looking ahead to the day after and has been discussing ways to safely reopen its properties.
"Management is currently formulating a plan for the phased reopening of its portfolio with hotels identified to resume operations as soon as we are allowed to and those that will open thereafter based on anticipated demand," read the statement. "The remaining hotels are not expected to be reactivated for an extended period of time, which are generally those that are reliant on international inbound travel and significant groups and conferencing business. As a result of the extended delay to opening and the expected social distancing regulations and restrictions on group gatherings, affected hotels are likely to be operationally restructured."
Tsogo Sun has formulated a number of health protocols and control measures to keep its guests and employees safe. These include intense employee training and the use of personal protective equipment. Guests will be screened and there will be increased focus on sanitation and hygiene processes.
Summing Up the Year
Tsogo Sun summed up its financial year as one with highs and lows. The company managed to celebrate 50 years of operation in the South African hospitality and casino market. It also listed its separate Tsogo Sun Hotels entity on the Johannesburg Stock Exchange during the past financial year.
On the other hand, due to novel coronavirus, Tsogo Sun was forced to de-activate most of its hotels.
"While the Group supports government's efforts to safeguard the health of citizens, the prolonged lockdown has had and will continue to have a devastating impact on the South African economy in general and the Southern African travel and tourism industry and its employees in particular," said the group in its statement. "No industry can survive extended periods without revenue and we implore the Government to open the economy as quickly as possible, with due regard for safety."