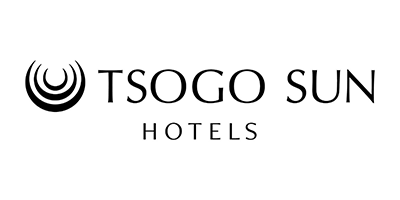 TAs the hotel and gaming entity Tsogo Sun continues to battle the financial effects of lockdown caused by COVID-19, the group's hospitality arm, Tsogo Sun Hotels announced that is set to sell its interest in a Seychelles asset. Tsogo Sun announced last week that it intends selling its 50% stake in United Resorts and Hotels, which has assets in the Indian Ocean archipelagic island country, for R465 million. The money will be used to reduce Tsogo Sun Hotel's debt, which, at the end of March this year, was reflected as R3.3 billion.

South Africa's casino and hospitality industries, which includes iconic groups such as Tsogo Sun and Sun International, has been struggling to survive as a long lockdown wreaked havoc on their portfolios.
---
Tsogo Sun Hotels said that the global pandemic had limited its ability to apply cash resources towards settling its multi-billion-rand debt. "The disposal consideration [of the Seychelles interest] allows the group to achieve this objective and, accordingly, the company believes that it is in the best interest of the group to dispose of the assets at this time," announced Tsogo Sun Hotels. Click here for list of sa casino resorts
It wasn't an easy decision for Tsogo Sun to dispose of its Seychelles interest, especially since it was jointly involved with United Resorts and Hotels to develop the Maia Luxury Resort and Spa in 2006. "The sale was a tough decision as Maia is arguably one of the top island resorts in the world and trades in the ultra-luxury segment," said Tsogo Suns CEO, Marcel von Aulock. "However, it made financial sense for us. We achieved a great price for our stake."
"In this context, we believe that we've absolutely made the correct financial decision," he said. "In addition, while the Maia Resort is a very profitable property, it was the only resort we operated in the super-luxe segment of the hotel sector." Tsogo Sun still owns the Paradise Sun resort in Seychelles, which was its first property on the island, dating back to the 1980s. The CEO said that Tsogo Sun has no intention of selling Paradise Sun or any of its other hotel and casino properties in South Africa, despite the uncertainty around the pandemic.
How COVID19 Impacted Tsogo Sun
At the end of March this year, as the South African government imposed a total lockdown in a bid to counter the spread of novel coronavirus, Tsogo Sun was forced to close 103 hotels and casinos. Since then, authorities have allowed companies to reopen their hotels and casinos under extremely strict conditions, and Tsogo Sun took advantage of this change in restrictions and reopened around 30 of its hotels.
Tsogo Sun also saved three hotels from complete closure after Marriott International announced that it was ending its lease agreement to manage the Protea Hotel Hazyview in Mpumalanga, the Mount Grace Country House and Spa and the Protea Hotel Durban Edward. Tsogo Sun said that these properties were valuable and would invest in returning them to their former glory instead of shutting them for good.
Last month, von Aulock said that COVID19 had "caused devastation of the business as a result of not being able to trade, with an estimated R2 billion in revenue, and debt increased to R12 billion since year-end."