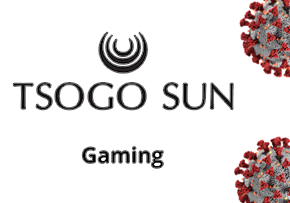 The Tsogo Sun hotel group, which runs casinos such as Gold Reef City and Suncoast Casino, closed its hotels and casinos around the country amid the outbreak of COVID19 in South Africa.

In a statement last week, the group said it had seen a "total collapse of demand" in its properties. With the country now in lockdown, Tsogo Sun Gaming is now seeing negative impact of the virus for the first time.
---
Prior to March 15th, the leading South African casino and hospitality group had been on course to announce the deliverance of 4% revenue. However, after the President announced the three-week lockdown, Tsogo Sun's market position "deteriorated significantly". According to Tsogo Sun, all its divisions, including Limited Payout Machines located in bars and restaurants, casino entertainment complexes and bingo sites have all been impacted by COVID19.
"We are engaging with the group's various lenders, who remain supportive and will request covenant extensions/waivers in advance in the event that they are required during the next measurement period," Tsogo Sun Gaming said in its statement.
The government and private healthcare groups has approached Tsogo Sun Gaming to inquire about the use of deactivated hotels as quarantine facilities.
Tsogo Sun's directors were optimistic about their return to business, despite the fact that nobody has been able to predict when things will get back to normal in South Africa.
"The group is working on the assumption that hotels will begin to be reactivated by no later than July 2020, and the corporate and government travel sectors will recover relatively quickly," said Tsogo Sun.
South Africa has the highest number of confirmed coronavirus cases in Southern Africa, and there are fears that if numbers continue to rise, the health system will collapse. The President has taken a tough stand in his fight against the virus, and has ordered all places of entertainment to close down, and all tourists who arrive from high-risk countries to need to be confined to their hotel.