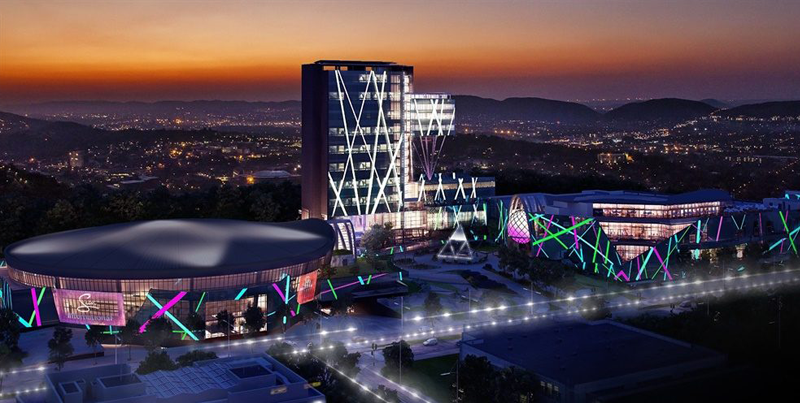 Sanitary products and menstrual periods are often seen as topics of taboo, but the staff at Tsogo Sun's Time Square Casino in Pretoria recently proved that nothing fazed them.

Employees decided to think outside of the box and see how they could help their local communities, after their usual social-economic development projects were affected by the COVID-19 pandemic. It came to their attention that girl pupils at the local Soshanguve High School were staying away from school during their menstrual cycles due to the lack of sanitary products available to them.
---
the staff decided that this would be a worthy cause to contribute to and went on a buying spree of sanitary towels and tampons. Tsogo Sun Casino promised to match the donations and stepped up to the plate by contributing 600 products to match the 600 collected by casino workers.

Sindi Ndlovu, head of department at the high school: "The school serves an underprivileged community. Many families survive on a government grant. Unfortunately, sanitary pads are seen as a luxury. Most learners will either stay at home when they are on their period because they fear being mocked by others or ask teachers for pads that we don't always have."
Sun International Adopt-a-School Initiative
From the beginning, the South African casino and hospitality group, Sun International has taken its corporate responsibility very seriously. Part of this means running campaigns that match casinos with local communities, such as its Adopt a School Initiative. Casino business units identify schools they wish to support, and do so by donating learning products, maintaining infrastructureand feeding pupils.

"The pandemic hampered our ability to help our adopted schools, but we still want to make an impact in the communities which fall under our operating licence," noted Time Square General Manager Ruben Gooranah. "We came up with a project to donate sanitary pads to the school – whatever the staff collected, we doubled." "Our people were eager to help the school, with departments competing to collect the most sanitary products. Some collected money and went out and bought the products themselves."
Sun International Supports Food for Life
Earlier this month, another Sun International property, Sibaya Casino announced that that they have partnered with Food for Life Africa, with the intention to serve up 9,000 plates of nutritious food to the surrounding areas of Verulam, Phoenix and Durban.

The Sibaya Casino and Sibaya Community Trust donated R45,000 to provide the meals to the community which was hard hit during the recent round of violence. As per the general manager of Sibaya Casino, Myan Moodley: "When members of our community are starving, we see it as our duty to redouble our efforts and help."

The Food for Life Africa's River Range chairman, Vick Panday explained that the food kitchen was launched 18 month ago at the start of the pandemic, to serve an area that was particularly hard hit. So far, it has served nearly 3 million plates of plant-based food to hungry locals.