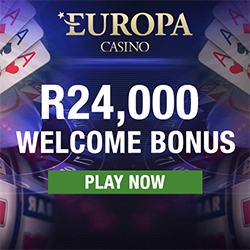 When you pay for some goods or service, you should know your rights. The same applies to any other kind of legal agreement. To sign up with a casino, you must agree to its terms and conditions, which is a legal agreement between the two parties – the user and the operator. This article is a guide to casino terms and conditions with the most critical aspects you should pay attention to.
What Are Terms and Conditions?
Terms and conditions represent a set of rules the online gaming operator imposes and players must accept if they want to register with its website. They contain all the necessary information on how the gaming establishment functions, listing restricted countries and territories, deposit and withdrawal limits as well as players' rights and responsibilities. Before you sign up with an online casino, make sure to study terms and conditions and get familiar with the rules you must adhere to. While you should get to know all about technicalities regarding your casino account, two domains that involve money require paying special attention. They are casino bonuses and banking.
Introduction to Banking Terms and Conditions
Today, online casinos support a wide range of banking methods. While they are typically listed on a dedicated page, in the T&C section, you can learn more about how banking works in general. That may include accepted currencies, minimum deposit and withdrawal amounts and well as maximum withdrawal limits. Besides, you will learn whether you need to wager your deposit at least once or more times to request a cashout. Furthermore, requirements regarding verification of your identity and a preferred payment method are given in this section as well as if the operator charges fees on transactions. That's where you will find information on deposit and withdrawal timeframes as well. What you must pay attention to is how the operator handles payouts from progressive jackpots. Some casinos have earned a bad reputation for refusing to pay prizes at once and insisting on withdrawal limits even when it comes to these life-changing sums.
Bonus Terms and Conditions Explained
In our articles, we have covered bonus terms and conditions more than enough. However, we have to stress out once more how important it is to read them. To prevent players from abusing bonuses, online casinos set strict rules you must play by. Bonus terms and conditions stipulate dos and don'ts when it comes to offers and promotions. Once you start studying bonus T&C, you will learn all about wagering requirements you must meet to clear your winnings, eligible casino games, maximum allowed bets as well as a period of time you have to use up your bonus and turn it into withdrawable cash. You will also find out what you must not do if you want to make the most of your bonus, like claiming two offers at the same time or trying to clear your bonus before you have completed the playthrough.
Know Your Rights and Responsibilities
If you want to join an online casino, you have to agree to its terms and conditions; that's not negotiable. Read them thoroughly and pay attention to every detail as you must know your rights and responsibilities. However, keep in mind that there is zero tolerance to any violation of the rules. Any breach of casino terms and conditions may result in losing your hard-earned money or bonus funds. Since you cannot affect the casino policy or change it, choose the operator that has the rules you find acceptable and make sure to act according to them to avoid any inconvenience.
⭐️ TOP BEST ONLINE CASINO BONUSES