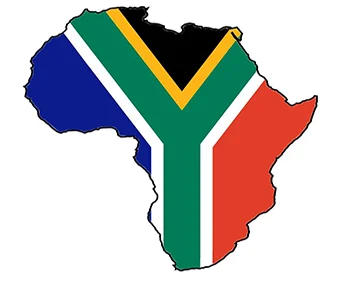 A recent piece in AllAfrica discussed the incredible growth that we've experienced in innovation and technology across the African continent in the past decade. As such, it has been noted that gaming – in all spheres – has turned from a niche market into one that promises huge economic benefits to nations.

Africa is one of the world's youngest continents, with 60% of its population under the age of 25. Analysts predict a huge potential market for gaming activities, especially in the online space. The bottom line is that two of gaming's most current sectors, iGaming and eSports will do incredibly well, especially with the rollout of 5G throughout Africa.
---
iGaming in Africa
Without a doubt, iGaming will continue to grow across the continent at a significant pace. This includes all kinds of gaming, including casinos, poker and sports betting. Major gaming operators already identify the potential there is to be had in the African market, and are invested heavily in countries such as Kenya, Nigeria and South Africa. Data has become more affordable to many people across the continent, and we are seeing economic growth in many other sectors.
Governments understand that these industries could be regulated to bring in new revenue streams – and iGaming is definitely included in these sectors. It's still early days for gambling regulation in Africa, however. Some countries, such as South Africa, have a relatively organized gambling legislation structure, issue licenses and collect taxes. However, most other countries lag behind when it comes to licensing, leaving their players unprotected and open to problems such as fraud and money laundering. But the thirst for iGaming is there.
Why iGaming in particular? It's because Africans are passionate about their sport and will find any way to back their favouriteteams. Sports betting is a fantastic way to show support for teams and to be involved in major sports events such as soccer tournaments. Many sports betting sites that feed the African market also offer online casino games and online poker tournaments so that players can add diversity to their iGaming experience.
The Growth of eSports in Africa
eSports (or electronic sports) is a competitive form of playing video games. It takes place in multiplayer video game competitions between professional eSports players or teams. Popular eSports events including League of Legends, Counter Strike and Street Fighter. Recent research shows that eSports is expected to grow significantly in Africa in the coming decade, especially as internet connectivity is expected to improve with greater investment by telecom companies which will lead to better data connections.
Telekom, the South African communications group, is engaged in promotional activities with local businesses to encourage the growth of eSports communities. The group believes that it's the perfect time for South African groups to invest in eSports to improve their brands. Stakeholders in the eSports industry have started to add Africa to their list of tournament destinations, and Africa centric events, such as the Legion Africa Cup, are already in the pipelines.
African players have also been invited to join the TeamfightTacticts Set Six Roadmap.
Summary
There is no doubt that we are set to see an explosion in the African eSport and iGaming industries in the coming years, thanks to better communications infrastructure, a young and sports-mad population, and big prizes to be won across all these markets.