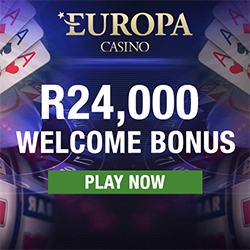 Winning a massive jackpot turned out to be a dream come true for some players, and a nightmare for others. All players dream about winning massive cash, that is one of the main reasons they play casino games, and every single one of them thinks that he has a plan about how he would spend the money. Paying off debts, buying expensive cars, enormous houses, living the dream life, that is the ultimate goal of every human being. Unfortunately, this does not happen every single time with the winners. So, the main question is: What would you do if you won a massive jackpot today?
Would You Tell Everyone That You are Rich Now?
People have a tendency to brag about good things that happen to them. When you get a massive jackpot of $1,000,000 or so, you do not want to go public, because you can easily become a target. First of all, there are plenty of relatives that will show up, asking you for money, and that is not even the worst part of the story. Con artists would try to suck your balance dry and leave you penniless. Finally, criminals would see you as an easy target and walk away with all your cash.
You could put yourselves in danger, as well as the members of your close family. This is why you should stay anonymous. Do not share the news on social media, do not brag to friends in a bar, and definitely do not talk to strangers about your big win, at least not before you figure out what you will do with so much money.
Would You Spend All of the Money at Once?
There are so many examples of people who became rich instantly, and did not know what to do with their winnings. A large majority of them stated afterwards that, instead of improving their lives, such a big win ruined them completely. They started spending huge amounts of cash on nonsense, giving their money to everyone who asked for a loan, fighting with the members of their family about which relative gets a bigger cut, and so on. Before they knew it, they found themselves in a worse financial situation than they had been before they won the money. Such a big amount will make you think that you can buy everything, but the truth is that you will not be able to afford all the things from your dream list, or to satisfy the needs of your family members. This is why you need to hire some professionals to help you.
Hire Pros to Make Your Money Work for You
When we say to hire professionals to help you take care of your money, we do not think about a private army that would be guarding your treasures. No, the professionals we have in mind are lawyers, accountants, and financial planners. They will require fees for their services, but, in the long term, they could really help you keep or even improve your finances. For example, if you want to buy houses for yourselves, your friends, and your family, you will need a professional to do the math for you and see whether your desires can be fulfilled with the amount of money you have. If there is an opportunity to invest and increase your winnings, a good financial planner would tell you to go for it. If someone is trying to con you, your legal advisers would be there to help you.
We talked more about don'ts than dos in the text, but we feel that our list of don'ts could help you a bit when you start thinking about what to do with a massive jackpot you have just won. Of course, big houses, expensive cars, and hot destinations are waiting for you, you just need to figure out what your priorities are and what is the best way to spend your money.
⭐️ TOP BEST ONLINE CASINO BONUSES