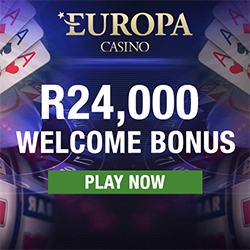 Playing casino games with no risk involved is close to impossible. Yet, you can do it in two cases – if you use the free-play mode or claim free bonuses that require making no deposit. While the first option cannot earn you any winnings, the second option will provide you with an opportunity to increase your balance. Or to be more precise, your bonus balance where free cash is stored. In this article, we will discuss free bonuses terms and conditions you must keep in mind when claiming South African online casino offers.
Introduction to Free Bonus Terms and Conditions
Each online casino has its Terms and Conditions section where all the rules both parties have to adhere to are listed. When it comes to bonuses, operators have a set of rules that apply to them specifically, and they are sometimes given on a separate page. In most cases, each offer will have a link to bonus terms and conditions so that the player can get familiar with all the rules they need to play by.
In the bonus terms and conditions section, you will find all you should know about a specific offer. It includes details on whether a deposit is required or not, what is a minimum deposit that qualifies you for the bonus and what is a maximum bet you can place while wagering free cash. Also, that's where other terms like wagering requirements, a maximum amount you can cash out, timeframes and eligible games are listed. Now, let's take a closer look at wagering requirements and maximum cash out rules.
Wagering Requirements Explained
The most intimidating aspect of online casino bonuses are wagering requirements. The term stands for the number of times you need to wager real money to release your bonus funds. It is always expressed as a multiplier that applies to the bonus amount or both the deposit and bonus amount. In case of free bonuses, you will have to multiply the bonus amount by the multiplier.
Besides the amount you need to wager to release your bonus funds, you also check which games are eligible and how bets placed on them contribute to wagering requirements. That of the utmost importance as some of them like table or card games contribute to wagering requirements at low rates. So you will have to wager much more money to complete the playthrough.
The reason why online casinos impose wagering requirements is apparent. While you may get some free cash with no risk involves, online casinos are businesses created to make money. If they gave away cash without getting anything back, they would not go bankrupt, but they will lose a lot. Every customer would use free cash, wager it, clear their winnings and never return to make real-money wagers, as simple as that.
Maximum Cash out Rules Explained
Another term that may seem too restrictive is how much you can cash out. Most online casinos cap maximum amounts you can clear when using a bonus. Besides, they limit how much you can wager while using bonus money. Again, you have received free money, so the casino must protect itself by imposing certain limits. It may not seem fair at first, but when you think of running a casino as a business, you can easily get what's the point of maximum caps.
Final Thoughts
Although some gaming venues offer no wagering bonuses, we have to take bonus terms and conditions as a given as they won't be removed anytime soon. What we may expect in the future is that more and more operators will make their wagering requirements more acceptable. Also, they may increase the maximum cash out limits to attract more players, particularly high-rolling ones. That will be the effect of an oversaturated market where online gaming service providers have to compete for new patrons and make their best to retain them.
⭐️ TOP BEST ONLINE CASINO BONUSES