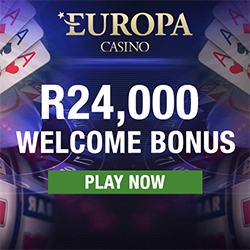 We are not among people that really believe in the Zodiac mumbo jumbo, but a recent run of events made us think whether our zodiac sign has something to do with our gambling personality. As all of you probably know, most of the gamers out there are quite superstitious. Some of them will have a lucky charm with them while playing, others will play in a certain wardrobe or shoes. There are even players who will not gamble at a certain day of the week, or at a certain time of the day.
What plenty of players do not know is that there is a theory that your zodiac sign determines your gambling personality and that certain people use this information in order to read poker faces of their adversaries and beat them.
As far as we know, horoscope works on astrological analyses. These analyses are here to determine the positions of planets, suns, moons, and other celestial bodies in the very moment of your birth since their position will determine what kind of person you are going to be. Some say that your zodiac sign will determine what kind of gamer you will be when you grow up. For the sake of this article, we have used the 12 Zodiac Sings.
♈ ARIES
Aries is a fire element, and their symbol is the Ram, and people born in this sign are considered to be passionate, enthusiastic about everything they do, determined and confident. In the iGaming industry, Aries is considered to be competitive, adventurous, and sometimes a bit aggressive. They are recommended to try out new Blackjack side bets, or Texas Hold Em No Limits, or even sic bo.
♉ TAURUS
Taurus is next in line, with the bull as the symbol, and the Earth as its element. If you are born between 21st April and 21st May, your astrologist will say that you are reliable, practical, and patient. People from your online casino will say that you are conservative and that you avoid taking risks, so baccarat, craps and roulette are games for you. In these games, you can see more predictable results, which fits your personality completely.
♊ GEMINI
Gemini or the Twins is the element of Air and they are friendly, affectionate by nature, and extremely loyal. Being carefree, very active, and extremely fun, while also enjoying to be in the centre of attention, the perfect game for Geminis is Blackjack, but they can also test their luck with craps and poker.
♋ CANCER
Cancer is the element of Water and is considered to be highly emotional, which can be a very good and a very bad thing. On one side, they are loyal and sympathetic, on the other side they can be moody, with no patience, and even selfish. In online gambling, cancer is the player who does not like attention. He prefers a slow life at home, so online gambling is perfect for this sign.
♌ LEO
Being creative and funny, Leos are simply made for the stage. They enjoy new things, and are always prepared to take the risk. Being competitive by nature, Leos enjoy tournaments where they can show other players who's the boss. We would recommend poker, video poker, daily fantasy sports, and, of course, Blackjack.
♍ VIRGO
Unlike Leos, Virgos are not prepared to take risks that lightly. Virgos are considered to be calculated persons who make very good decisions. Systematic approaches for problem solving is something they really like, so blackjack tables is where they can start, using all the available winning strategies. After a while, they can test their luck with sports betting and poker.
♎ LIBRA
Libras are people persons who hate to be alone. Being intellectual and artistic, Libras tend to use a number of options in order to reach the best possible decision. Skill-based games is where they can really show all their talents, so video poker, three-card poker, basic Blackjack, and Texas Hold Em is what they should try.
♏ SCORPIO
Scorpios are extremely confident by nature and they are not afraid to make decisions. They are well-known for the ability to make the best decisions when they need them the most, so they are not afraid to take the gamble. Lottery, keno, and video slots are the games for this zodiac sign.
♐ SAGITTARIUS
People born between 23rd November and 21st December are extremely open-minded and have a very good sense of humor. Since they are willing to experiment, they will enjoy new casino games without fear. So, if you want to satisfy a Sagittarius, you need to have plenty of different games he can try out, because he is always looking for a new way to enjoy himself.
♑ CAPRICORN
Like the other two signs that have horns on their heads, Capricorns are responsible, loyal, disciplined. When gambling, their goal is to gain the best possible experience and are not afraid to do all there is in order to satisfy their needs. Skill-based casino games, including Blackjack, poker, sports betting, and daily fantasy, sis what a Capricorn should try out.
♒ AQUARIUS
People born in the sign of Aquarius are always happy to help others and are also deep thinkers. Sometimes logical, sometimes unpredictable, the water-bearers prefer high-volatility casino games, such as video slots, Blackjack, and other games that offer high progressive jackpots.
♓ PISCES
Unlike Aquarius, Pisces are moody and emotional, but can be extremely kind and caring. Non-skilled games that offer higher chances of winning is something they like. Our advice to all Pisces is to try out craps, roulette, and baccarat.
⭐️ TRY YOUR ZODIAC SIGN ONLINE CASINOS