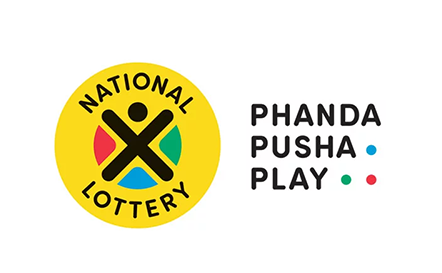 It's the stuff that dreams are made of, and it happened to a 67-year-old businessman from Ballito. The man came forward this week to claim his massive R167 million lottery jackpot after he bagged one of the highest Powerball jackpots in history.

The craziest thing? He spent just R150 on his Powerball ticket! But despite winning this eye-watering sum of money, the man who hails from the coastal town just north of Durban, says that he won't be changing his lifestyle too much.

He already enjoys playing golf and walking on the beach, and he said that he'll continue to do these things that bring him pleasure.
---
However, the winner will use part of his money to settle some debts, make clever investments and contribute to his favorite charities. Once the dust settles, he hopes to travel more. It took the winner a while to come forward and claim his winners, and he only made the important move on February 15th.

Until then, the highly anxious but excited man kept his ticket extra safe and only shared the news with his immediate family.
One of the Highest Powerball Winners in History
Before the winner claimed his prize, Ithuba appealed for players to check their tickets to see if they were one of the lucky stars.

"We congratulate our first big jackpot winner for the year," said Charmaine Mabuza, the chief executive officer of Ithuba. "It is indeed encouraging to see people's dreams come true. We cannot wait to welcome the latest winner into our millionaires circle."

After appealing for the winner to come forward for a few days, national lottery operator Ithuba was thrilled when it finally tracked down the R167 million ticket holder.

"This is the second highest PowerBall jackpot win since February 2019, when we had a R232m winner. In July 2021 we also had a R158m jackpot winner," said Mabuza.

The second largest winner of a Powerball jackpot was a man who also hailed from KwaZulu Natal who managed to bag $100 million in a November 16th, 2021 draw.

As mentioned by Ithuba, this was the first Powerball winner for 2022. It generated lots of attention after it rolled over several times before being hit last Friday.
Various Ways to Play the SA Lottery
The latest winner found out that he had won the Powerball jackpot by checking the numbers on the internet. He opted for a quick-pick selection of numbers.
After the initial shock, he finally headed in person to the Ithuba regional office in Durban with his golden ticket in hand. He will receive complimentary trauma and financial support to help him ease safely and sanely into his new life as multimillionaire.
Added Mabuza: "With this recent big PowerBall jackpot win, it shows that there are various ways that tickets can be played through buying them at a retailer or playing through one of our digital channels, players have the option of selecting numbers manually or via quick-pick."