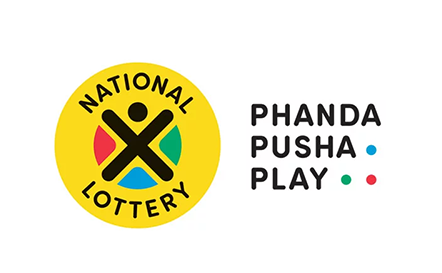 The lucky winner of the September 17th Powerball draw jackpot thanked the divine powers for her incredible windfall.

National lottery operator, Ithuba announced this week that the player had come forward to claim her R86 million prize, won on a ticket that was bought on the day of the draw. The player used the Absa banking app to play the South African Powerball and spent R75 on the winning ticket. The lucky numbers in the draw were 8, 10, 17, 26, 39 and the Powerball number 14. "Without God, this would not have been possible," the stunned player told Ithuba.
---
Buying National Lottery Tickets Online
According to the CEO of Ithuba, Charmain Mabuza, South African lottery players benefitted from added convenience when they played the lottery online or through bank apps. The National Lottery has entered into partnerships with banks such as Absa to create more ways for players to purchase their tickets.

"This year Absa has produced the second-highest PowerBall Jackpot winner in the history of the SA National Lottery from the draw that took place earlier in July, the biggest jackpot winner of 2021 thus far and the biggest online jackpot winner since Ithuba took over as the operator in 2015," said Mabuza.

"This is an indication that more players are embracing our online purchase methods for national lottery games as a convenient and safe method to play."

Since the start of the COVID-19 pandemic, more and more players have taken the safer way and have started purchasing their lottery tickets remotely. As a result, there have been more instances of lucky players who it the jackpot from the comfort of their own homes.
Double Powerball Jackpot Win
In other Powerball news, it was reported that a lucky player won the Powerball Plus jackpot of R11 million from the September 14th draw. The anonymous man, who hails from Port Alfred, bought two tickets, and chose the same numbers for both. As a result, he bagged the entire jackpot. His tickets were bought at the Flip Flop Supermarket in the Eastern Cape town. The winner bought the first winning ticket for R240, and the second for R150. He chose the numbers manually on both tickets.

The winning numbers on the South African Powerball draw were: 8, 13, 26, 36, 43 and Powerball number 5.

The man has already come forward to claim his winnings, according to Ithuba. The National Lottery operator said that all winners who bag prizes worth R50,000 or more are automatically granted free financial and psychological counselling.
About Powerball Lottery
Powerball draws run twice a week on Tuesday and Friday.
Players choose 5 out of 50 numbers and 1 number out of 20 numbers that are entered into a draw.
The draws are conducted live in the presence of an independent auditor, using a Random Number Generator.
Tickets can be purchased at any lottery outlet or online.
Tickets may be bought up to 30 minutes before the draw.
If the Powerball jackpot isn't won in a draw, it will roll over until it is won.
If a rollover coincides with a guaranteed jackpot, the rollover amount is included in the jackpot