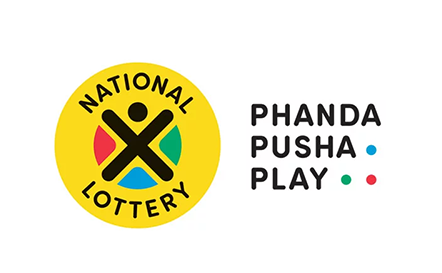 Ithuba, South Africa's National Lottery Operator has been praised in a scholarship ceremony for making the education of South African students one of its major priorities. Ithuba, together with the Eric and Charmaine Mabuza Foundation, recently awarded 26 students a full-time university scholarship that will help them further their studies and could potentially change their lives.

Over 200 students have had their education funded through the Scholarship Foundation since it was founded some two decades ago. The Eric and Charmaine Mabuza Scholarship Education Foundation started off in Mpumalanga but expanded across the rest of the country around five years ago, in partnership with Ithuba.
---
Speaking at the ceremony, the Minister of Higher Education, Science and Innovation, Dr. Blake Nzimande said:
"I have decided to support this event primarily because it is important to mobilise the whole of South Africa, especially those of us with resources to join in the effort of educating our youth and therefore educating the nation – albeit holding it under difficult circumstances of the Coronavirus pandemic."
"It is pleasing to see ITHUBA, our National Lottery Operator prioritising the education of our youth by awarding them with bursaries that covers full university tuition, housing and living expenses in order for them to pursue their dreams in their chosen fields of study. Much as government has, and continues to, put billions of Rands into education, and that our single highest budget expenditure is for education, government alone will not be able to tackle the enormity of the education challenge. Hence the importance and significance of the role played by foundations like yours (the Ithuba Scholarship)."
COO is Center of Probe
At the center of many probes involving corruption is the COO of the NLC, Phillemon Letwaba who, according to All Africa has been paid R1.85 million since being placed on special leave in March as the organization is being probed. This sum is based on the COO's R265,000 a month salary. Letwabe is the second highest paid NLC employee; the first being Commissioner Thabang Mampane who earned over R3.5 million in 2019. President Ramaphosa, in comparison, earned R3.9 million in the same year.
Eight months ago, the NLC's board appointed private auditors to conduct an internal investigation, following ongoing reports of corruption and maladministration of Lottery funds. This was one of many self-probes conducted by the NLC over the years, none of which have ever found the organization to be guilty of any wrong-doing and have always cleared staff. The latest investigation, however, placed Letwabe on "leave of absence", although he continues to receive his full salary.
The full scholarship covers:
Tuition
Student accommodation
Study manuals and books
Meal allowance
Personal care allowance
Laptops and data allowance
Psychological and emotional support
Continuous academic performance monitoring
Student assessment
Early intervention
Preparation for workplace readiness
Female-orientated skills development programs
How to Support the National Lottery's Projects
As the operator of the National Lottery, Ithuba supports a wide range of important projects and charities. Licensed by the National Lottery Commission, the South African National Lottery was established in 2000. Under Ithuba, 34% of the revenue made through the sale of lottery tickets is paid into a central charitable distribution fund. 6% is paid as retail commission, 10% is retained as operational costs and 48% is paid back to players through prizes.
The easiest way to support Ithuba's many projects is buy a ticket into one of its many different lotteries. Any South African over the age of 18 can buy a ticket in person at approved retailers, at participating banks or online. Online tickets are available to those who have a bank account at ABSA, FNB, Nedbank or Standard Bank, or, alternatively, have registered on the South African National Lottery website.
There are a number of games that operate under the National Lottery brand, including Lotto, Lotto Plus, Powerball, Daily LOTTO, Sportstake 13, EAZiWIN and Pick3.
The biggest jackpot prize ever paid out in South Africa was in a 2019 Powerball jackpot, when a man in his 50's was the single winner of the R232,131,750.69 payout.
Last year, a man who was not a regular lottery winner, won R153,466,150.39 on a Powerball Plus ticket.