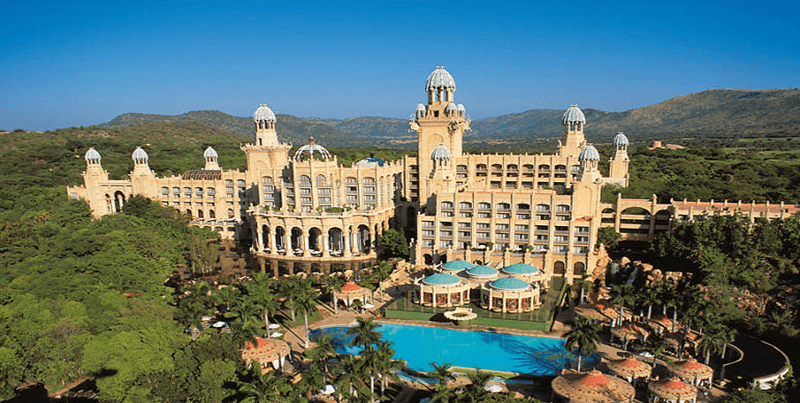 Sun City, the flagship hotel and casino complex of South Africa's leading hospitality and gambling giant, Sun International, will undergo major expansion and upgrade, it was reported. BusinessTech writes that the North West provincial government recently held a series of meetings with Sun City's management team. The parties plan to take Sun City to "greater heights", according to the report.

Sun City is considered one of the North West province's most important tourist assets. The government and Sun International are both looking to expand the resort and to improve the infrastructure. These changes, it is hoped, will attract even more tourists in the future.
---
Anthony Leeming, Sun International's chief executive officer, pointed out that Sun City requires a huge investment in infrastructure, and was looking for stakeholders, including the government and industries to collaborate on the project. Some of the plans presented by Sun City's management include the construction of a new hotel. By adding new infrastructure and buildings, the area could create new jobs and stimulate tourism activities, he said.
"Getting Sun City to work better will help the province. It is critical that we find a balance between what the resort and what the provincial government is doing," said Leeming. "We have got an amazing beauty in this country that we can really take to the next level and attract foreigners in large numbers and Sun City is the key in achieving that."
Improvement to Roads a Priority
Weighing in was also the COO of Sun International, Graham Woods, who stressed the importance of the government's support for Sun City to continue to grow and to ensure its sustainability.
Woods said that support was needed in road infrastructure, especially on the maintenance and upgrade of roads around Sun City, the improvement of roads and buildings in the adjacent Pilanesburg National Park and much-needed renovations to the airport infrastructure.
The COO also said that support was required in the marketing of major sports events at Sun City.
Call for an Action Plan
Following the series of meetings, all stakeholders agreed to create an action plan which would determine how to move forward. The Premier of North West province, Job Mokgoro agreed that this was a very important initiative which could have a major impact on the the economy of the region. Progress will be monitored on a regular basis.
Sun City Recovering From Global Pandemic
Like many other brick-and-mortar casinos and resorts around South Africa, Sun City was hard-hit by the COVID-19 pandemic.
Following a long lock-down period, Sun City re-opened its doors in September 2020, but not after losing millions in revenue. In fact, the resort saw a decline of 56% year on year. In 2019, revenue was R1.4 billion, but by 2020, it had dropped to R699 million.
About Sun City Casino
Sun City opened up in 1979 and quickly became one of Africa's most popular casino resorts. The resort is home to the Valley of the Waves and incorporates the world-famous PilanesburgNational Park. Sun City's Casino is considered the epitome of gaming entertainment. Visitors can also enjoy two world-class golf courses, designed by the legend, Gary Player. Sun City also boasts a magnificent entertainment center.